Slapton and Wappenham Independent Evangelical Church
Wappenham Chapel – Welcomes New Visitors and families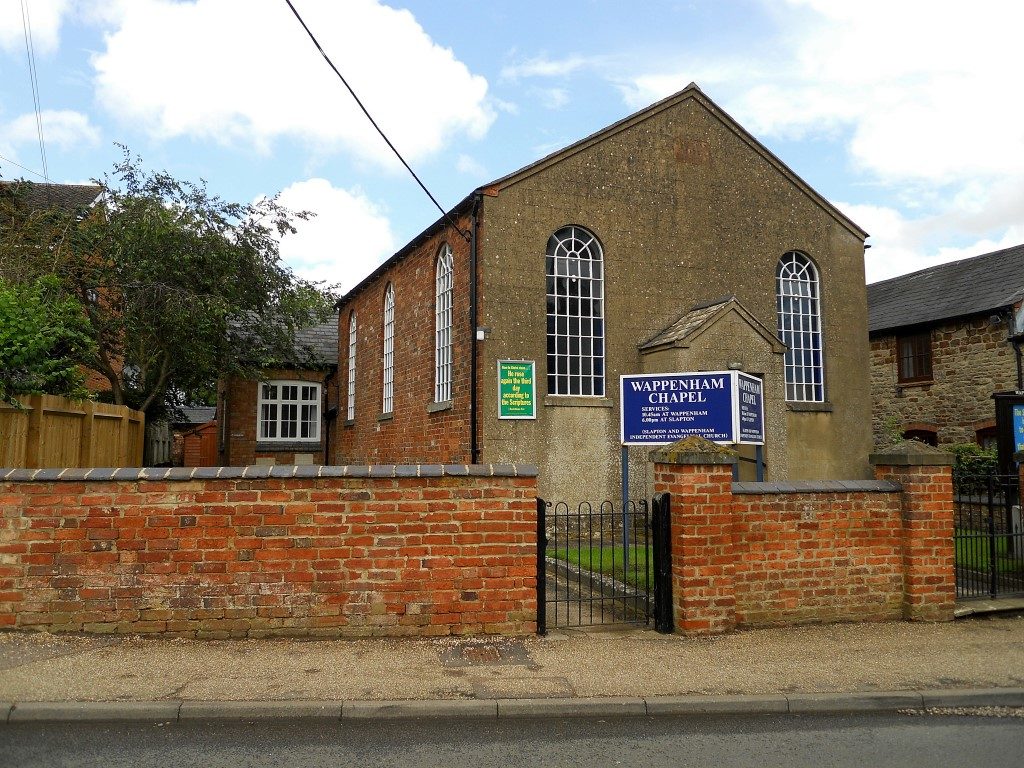 Our Chapel is an Independent Evangelical Church. Wappenham Chapel was originally a Methodist Church, but together with its 'twin' Chapel at nearby Slapton (through 1994-96) became completely independent, and was constituted as the 'Slapton & Wappenham Independent Evangelical Church'.
Each Sunday our service in the morning is held here Wappenham Chapel at 10:45am and at Slapton Chapel in the evening at 6:00pm. We have a prayer meeting at 5:30pm before every evening service. We continue to be privileged to have gifted pastors and preachers who share the Gospel truth with us from all over the country. The regular congregation and members are a very warm and welcoming group of Christian people. Our regularly chapel family attend both our morning and evening services, and some travel miles to come right here to Wappenham. Our only purpose is to share the truth of the Bible and to see others come to a saving faith through Jesus Christ – the true purpose of the church family. "We are not ashamed of the gospel of Christ: for it is the power of God unto Salvation to everyone that believes".
We also have a regular Bible study each Tuesday evening at 7:30pm in Wappenham Chapel school room and all are welcome to hear and learn with us how the Bible is just so relevant today.
Sunday school
The Sunday school meets every Sunday morning, the children come into the chapel for the first hymn, hear the reading from the bible, then participate in a short children's address and after the second hymn go into their own activities. We welcome all children who are ideally from 5 to 11 years old. They all share in a reading, a short prayer and various learning activities. The children who do come say how much they really enjoy themselves. Please do encourage your children to come, again they will be most welcome and will have a great time and make some wonderful friends.
Fellowship Meals
We organise fellowship meals, one for the ladies and one for the gents. These are planned quarterly. The info will be posted on Wiz and our usual email. The food is very good and those who come along really enjoyed the conversation and the opportunity to make new friends or get to know other from the village you have not meet. The meals are open to all and are a really good social evening. We run them as separate men's and ladies so those with children are able to come without needing to find sitters.
Pastoral Support
If anyone has any need of special prayer or questions on the Bible and the Christian Faith please do not hesitate to ask us.
Really everyone is welcome to come and join us for any of our weekly services and meetings.